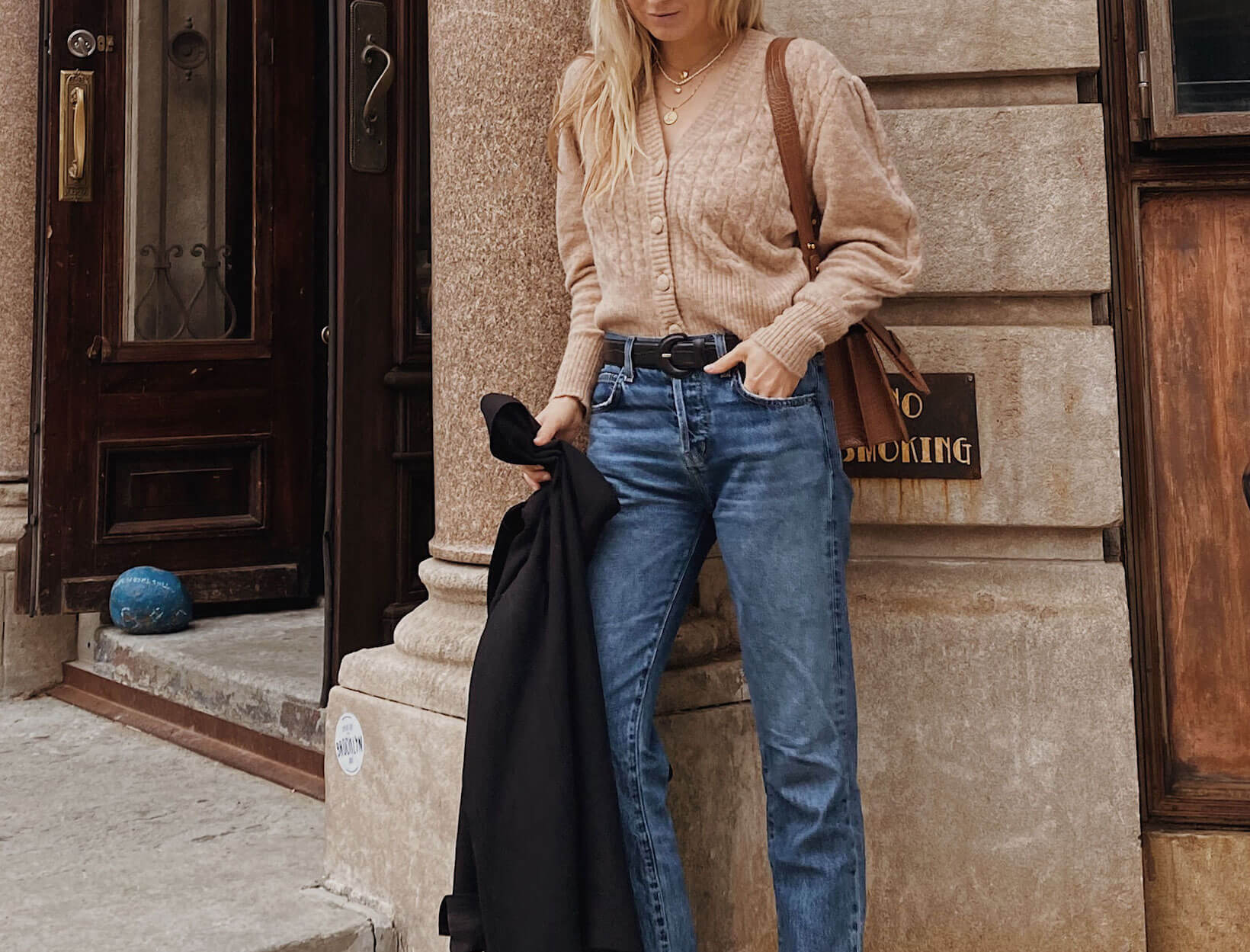 Photo courtesy of Hélène Heath
In partnership with our friends at Vince
Styling a look in five moves or less is easiest with a balanced wardrobe: a good mix of timeless and trend-forward items you can piece together without looking—or feeling—like you tried too hard. Below, our long-loved favorites and current obsessions that are helping us shave minutes off our mornings.
JUMPSUIT YOURSELF
Reasons why we love our one-and-dones: They're fast, they're flattering, and they're just as good for running errands as they are for running virtual meetings. Optimize for warmth by layering a wisteria-hued knit polo underneath. Then add a bag and boots in a contrasting color (winter white, anyone?) and simple gold jewelry (a little goes a long way).
HOMING INSTINCT
Days spent at home call for dialed-in comfort, and cloud-soft knits are even cozier than sweats. Go for a shade that complements the house slippers you'll be shuffling around in, and keep an oversize flannel on hand for quick trips outside—to take the dog out, to collect the mail, to grab a few extra logs for the fire…
SKIRT STAKES
Breaking out of a pants-only rut during the colder months can be as simple as shimmying on a twirly hemline in heavy crepe. Supplement with seasonal essentials—chunky knits, knee-high boots (we love this western pair), and a warm, wool-blend shacket—plus a chain-handle tote that echoes the gold at your neckline.
WEEKEND WARRIOR
A striped tee evokes French-girl vibes even when it's just peeking out from underneath a zip-up. Drive the look home with a great pair of straight-leg jeans, crisp white kicks, and an oversize tote—perfect for fresh bread and farmers' market bounty, all-day work sessions at your local café, or going literally anywhere with a child.
We hope you enjoy the products recommended here. Our goal is to suggest only things we love and think you might, as well. We also like transparency, so, full disclosure: We may collect a share of sales or other compensation if you purchase through the external links on this page.