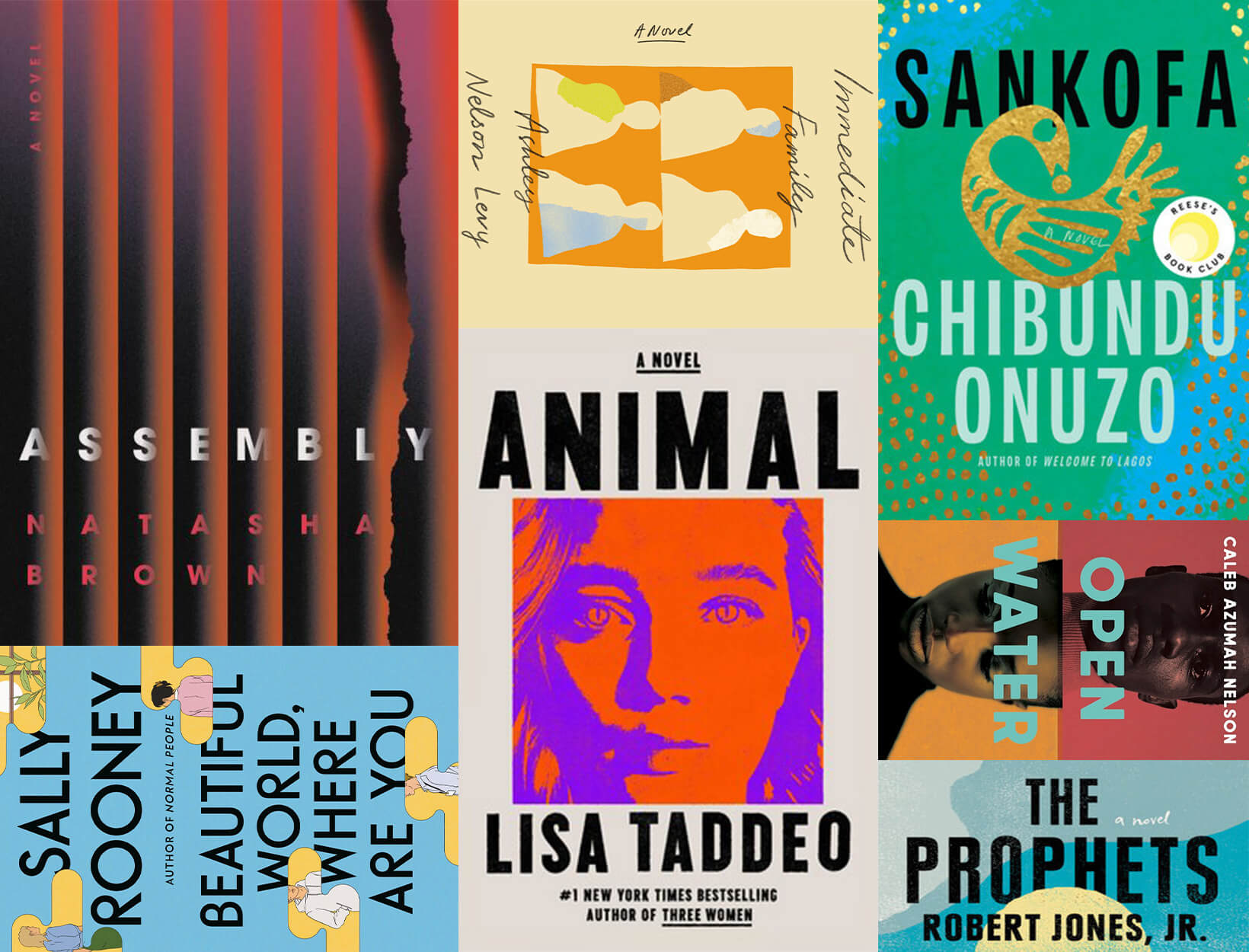 In partnership with our friends at Michael Kors
Our list of favorites this year is heavy on debut novels but also includes one memoir and a few books by repeat authors with big names. Because we're currently in a gift-giving state of mind, we've paired each book with a companion accessory to keep you company while reading.
While you're here: We hope you'll join us for the last goop Book Club of the year. We're hosting a live conversation with Pulitzer Prize–winning author Elizabeth Strout. We'll be talking about her new book, Oh William! (on this list), and you can submit your own questions for Strout in real time. Tune in on Tuesday, December 14 at 12 p.m. PT (3 p.m. ET) on goop's YouTube channel.
One of the most memorable voices in contemporary fiction.

Oh William!
by Elizabeth Strout Bookshop, $25

SHOP NOW

Pair with main-
character-energy glasses.

Michael Kors Sitka LensCrafters, $182

SHOP NOW
Pair with a tote and take the book with you wherever you go.

Rue de Verneuil Tote XL goop, $300

SHOP NOW
Prepare to fall (hard) for the protagonist.

Open Water
by Caleb Azumah Nelson Bookshop, $15

SHOP NOW

Pair with DTF.

goop Wellness DTF goop, $55/$50 with
subscription

SHOP NOW
Unhinged in the best way.

Animal
by Lisa Taddeo Bookshop, $26

SHOP NOW

Pair with
dark chocolate.

Ritch Array Ménage à Trois goop, $24

SHOP NOW
A provocative snapshot of a family and the complicated, imperfect love that binds one member of it to another.

Immediate Family
by Ashley Nelson Levy Bookshop, $24

SHOP NOW

Pair with cozy.

OFFHOURS The Homecoat goop, $295

SHOP NOW
Garcia's memoir about being the son of Gabriel García Márquez and Mercedes Barcha.

A Farewell to Gabo and Mercedes
by Rodrigo Garcia Bookshop, $22

SHOP NOW

Pair with coffee and finish the book in one sitting.

La DoubleJ Espresso Cup, Set of 2 goop, $155

SHOP NOW
Compact, sly, and sticks with you.

Assembly
by Natasha Brown Bookshop, $21

SHOP NOW

Pair with a mood.

Zeus + Dione 3 Graces
Candlestick Holders goop, $205

SHOP NOW
A delightful and quirky coming-of-age-esque portrait set in New York City's iconic '90s Mac repair shop TekServe.

LaserWriter II
by Tamara Shopsin Bookshop, $24

SHOP NOW

Pair with your most nostalgic playlist.

U-Turn Audio Orbit Special Turntable with Built-In Preamp goop, $569

SHOP NOW
Goes harder on capitalism and fame than her last two, but it's equally observant of the disconnect between what we feel and do in relationships.

Beautiful World, Where Are You
by Sally Rooney Bookshop, $26

SHOP NOW

Pair with resisting consumerism, and
if that fails, wine.

R+D.LAB Luisa Calice,
Set of 2 goop, $128

SHOP NOW
After her mother's death and a break from her husband, fortysomething Anna goes on an unexpected journey to track down her father.

Sankofa
by Chibundu Onuzo Bookshop, $24

SHOP NOW

Pair with a hot bath.

goop Beauty "The Martini"
Emotional Detox
Bath Soak goop, $35

SHOP NOW
A break-your-heart stunning love story about two young men who are enslaved on an antebellum plantation in Mississippi.

The Prophets
by Robert Jones Jr. Bookshop, $25

SHOP NOW

Pair with
something living.

The Sill Fiddle-Leaf Fig goop, $70

SHOP NOW
Twisted and exhilarating and difficult to put down until you read the last word.

The Push
by Ashley Audrain Bookshop, $24

SHOP NOW

Pair with something to help you to bed afterward, when you feel like you must keep one eye open.

goop Wellness Knock Me Out goop, $55 for 60/$30 for 30

SHOP NOW
---
We hope you enjoy the books recommended here. Our goal is to suggest only things we love and think you might, as well. We also like transparency, so, full disclosure: We may collect a share of sales or other compensation if you purchase through the external links on this page.